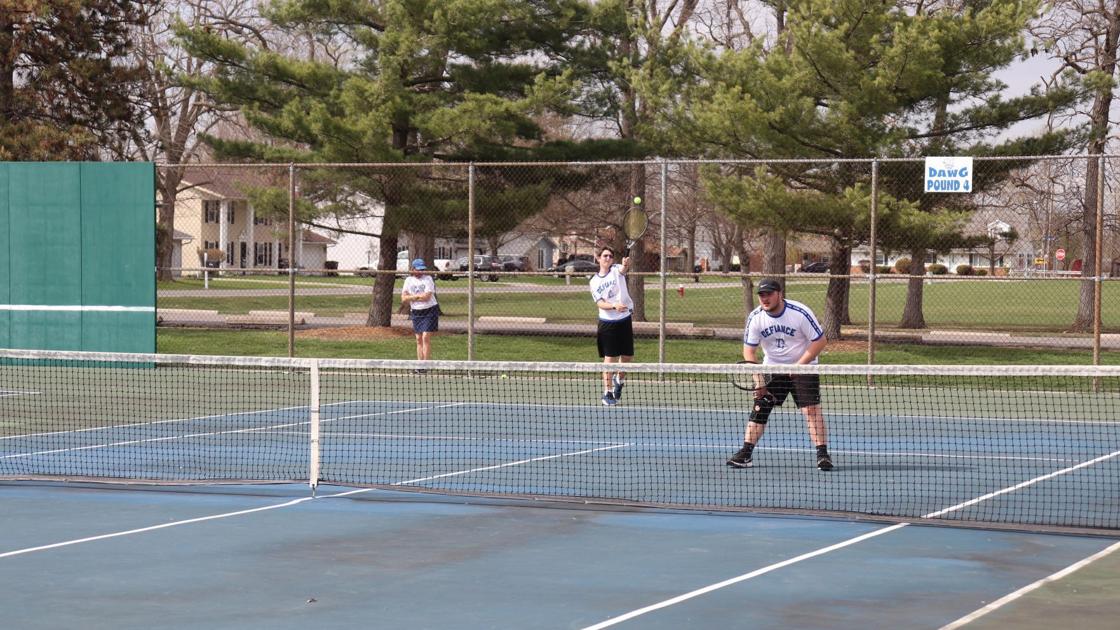 The Defiance boys tennis team moved to 3-0 on the season Wednesday as the Bulldogs won over Ayersville, 5-0.
Both Andrew Frederick and Alex Dean swept the first two matches in singles play.
"Defiance's inter-county rival brought a full contingent to Defiance to face the Bulldogs," said Defiance coach Charlie Bates. "It was nice to have all five matches played. Although the Bulldogs got the best of the Pilots, the visitors stayed around and played some extra exhibition matches which gave the JV's a chance to play in front of their fans, many for the first time."
Defiance will return to action Thursday at Springfield.
1. Andrew Frederick (D) def. Alex Dean, 6-0, 6-0. 2. Ryan Yeager (D) def. Justin Kieffer, 6-0, 6-0. 3. Damien Martinez (D) def. Lucas Dennie, 6-1, 6-0.
1. Nate Blunt/Riley Nadler (D) def. Ben Weisgarber/Brandan Schurer, 6-0, 6-0. 2. Kolton Greear/Carter Campbell (D) def. Daniel Hinojosa/Ashtyn Schurer, 6-0, 6-0.
1. Eden Nygaard (B) def. Ryan Otto, 6-4, 6-4. 2. Nick Bunke (N) def. Luke Shadie, 6-1, 6-2. 3. Collin Fedderke (N) def. Grant Klingler, 6-4, 6-1.
1. Bryan Zimmerman/Thad Mittendorf (B) def. Will Drewes/Mason Peckinpaugh, 6-4, 6-4. 2. Bluffton won by forfeit.