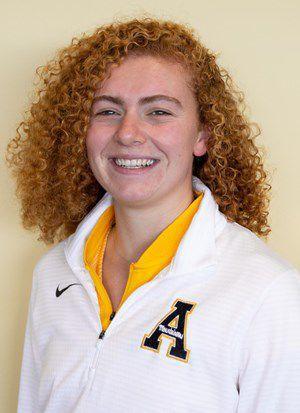 CORAL SPRINGS, Fla. — Three Appalachian State University women's golf team members were named All-American Scholars by the Women's Golf Coaches Association for the 2019-20 season.
Juniors Mogie Adamchik, Carrie Catherine Ganim and Sarah Hardin were all selected for this prestigious honor, including Adamchik for the second straight year. These three student-athletes helped carry the women's golf team to a team GPA of 3.53 in the fall semester of 2019 and 3.85 in the spring semester of 2020.
The team also accomplished a perfect single-year APR score in the latest cycle and has earned the NCAA's Public Recognition Award (for having an APR score in the top 10 percent of the country's women's golf programs) for seven straight years.
The trio of student-athletes helped the Mountaineers finish top five in the team standings at five tournaments in the season that was cut short by the COVID-19 pandemic.
A total of 1,401 women's collegiate golfers earned the honor this year. The criteria for selection to the All-American Scholar Team are some of the most stringent in all of college athletics. The minimum cumulative GPA to be considered for the honor is 3.50.