Late NBA legend Kobe Bryant inspired several young players in the league to put their best foot forward. As the community continues to mourn Bryant's death, many players recall their memories with him. Recently, Chris Bosh did the same as he wrote about how Kobe Bryant inspired the LeBron James, Dwyane Wade, and Bosh himself.
Chris Bosh's Olympics story about Kobe
Details about the Miami Heat Big 3: LeBron James, Dwyane Wade, and Chris Bosh were doing the rounds a few days ago. These were all about how the trio came to be.
Recently, Chris Bosh revealed the story of how NBA legend Kobe Bryant inspired these three star players, and left a mark on them till date. Bosh wrote up a shorter version of the story in the caption.
Bosh's story was from the 2008 Beijing Olympics. Kobe Bryant, LeBron James, Dwyane Wade, and Chris Bosh, were all part of the roster. According to Bosh, on the first day of the 2008 Olympics, he left for breakfast early, feeling really good as he thought his teammates were fast asleep. However, once he got there, Bosh found none other than Kobe, with ice bags on his knees. This meant, not only had he woken up early, Kobe had also done his work out!
How Kobe Bryant inspired the Big 3
Bosh revealed that Kobe's never-back-down mentality is what inspired him. The Lakers star had just lost the NBA Finals to the Celtics. Anyone else would have been dull due to the defeat, and tired after playing the season, right? Well, not Kobe.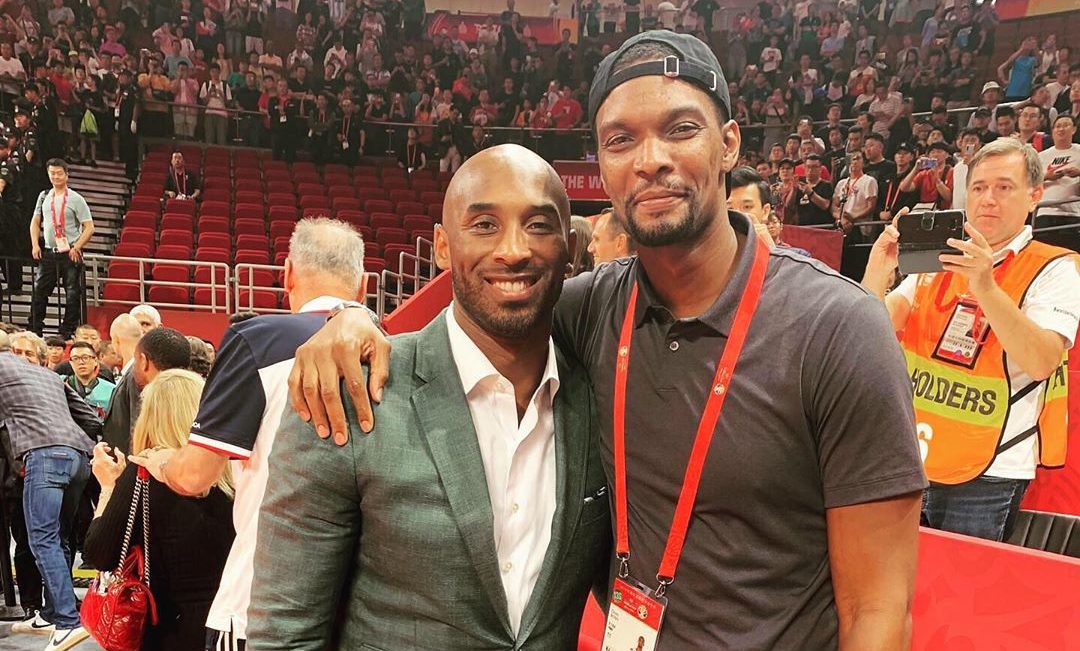 Talking about the same, Bosh wrote,
"The dude was pushing himself harder than any human being I had ever met—waking up at 4:00 a.m. to hit the gym. That meant all of us were gonna push ourselves, too."
The Bosh revealed how Kobe inspired the three of them. He said,
"With Kobe as an inspiration, D and Bron elevated their games that summer, balling out at practices at a level I'd never seen before. And they, in turn, inspired me. Hell, we all inspired each other."
Bosh also drew a conclusion regarding hard work that takes one places.
Kobe Bryant died in a tragic helicopter accident along with his daughter, Gianna, and the seven others on board. Bryant may not be with us anymore, but his teachings will never leave the souls he helped.