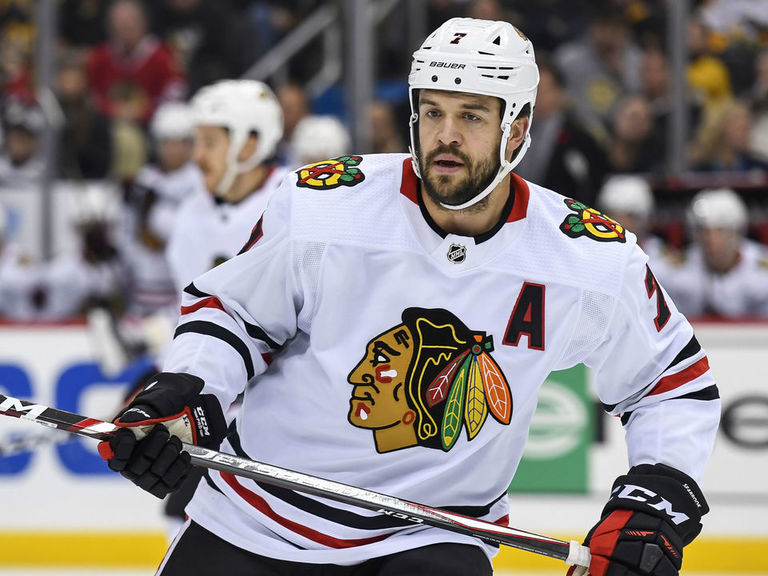 Chicago Blackhawks defenseman Brent Seabrook isn't ready to call it quits this season.
The veteran blue-liner, who's undergone three separate surgeries since he last played in December, will try to rejoin the Blackhawks' lineup if play continues this summer, a source told The Athletic's Scott Powers.
Seabrook, 35, underwent surgery on his right shoulder in December, his left hip in January, and his right hip in February. He was initially ruled out for the season, but the pause in play combined with his progress in rehab has apparently made Seabrook's return a possibility.
The three-time Stanley Cup champion hasn't been cleared for contact, but he has been skating and is on track to join the club for training camp, according to Powers. Camp is reportedly expected to open July 13.
Seabrook was limited to 32 games this season and contributed four points while averaging 18:09 of ice time per contest.