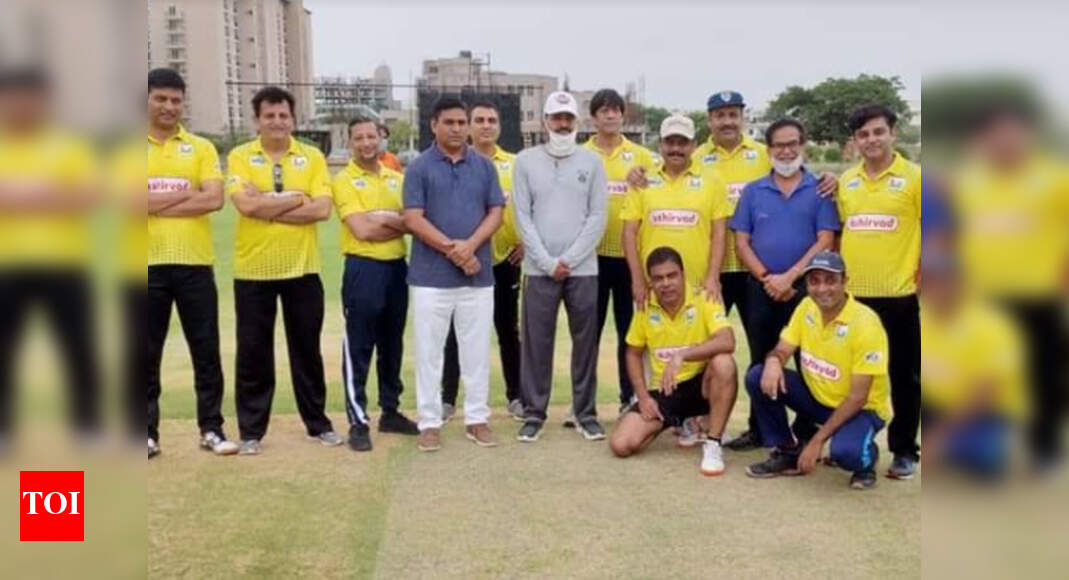 JAIPUR: There is nothing like playing recreational cricket after being on toes for long hours at work. And if you happen to be a corona warrior who loves the sport and lives in the Pink City, you are in the right place at the right time.
For the doctors, journalists, police and RAS officers, the Corona Warrior Cup currently underway at the Jaipuria Cricket Academy has come as a huge de-stresser.
The tournament began on June 21 and will conclude on Sunday (July 5) with the final between Police XI and Doctors XI.
The tournament was a gesture of gratitude by the organisers. "It was organised to express our thanks and gratitude to the frontline corona warriors who have been working tirelessly to keep us safe," said Rohit Jhalani, former Rajasthan Ranji player and one of the organisers of the event. "The frontline warriors were also in huge stress. We played the league matches on Saturdays and Sundays during the morning hours and now will play the final on Sunday. It was an attempt to help the warriors destress," said Lokesh Sonwal, organising chairman of the event.
Strict safety protocols have been followed throughout the event including players using sanitiser before bowling, fielders wearing gloves, among other things.