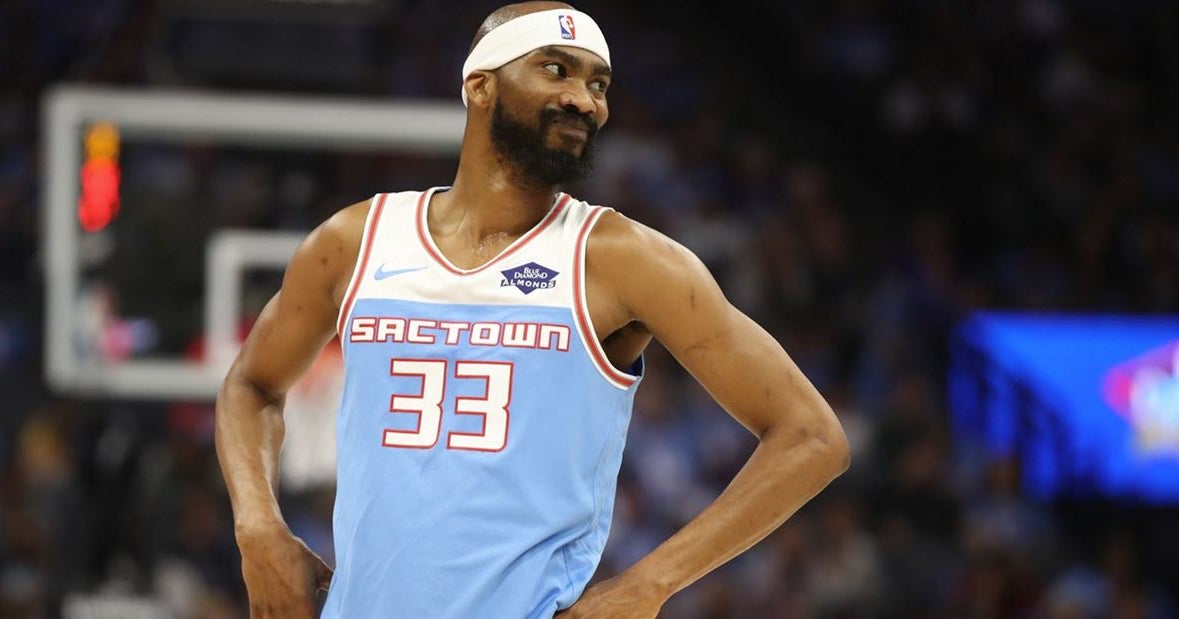 They are all going to be playing near Orlando as they try and finish any resemblance of the 2019-2020 basketball season. The NBA is bound and determined to get it done with some wacky rules for teams to set their seed for a playoff that will start in August. And Corey Brewer will be a part of it after he re-joined the Sacramento Kings in the last couple of weeks. He's anxious to get going.
Brewer was signed by the Kings as an unrestricted free agent and was glad to get the call from Vlade Divac to join the Kings. He says he's been working even in these tough times to get ready for the chance again.
"I was just staying ready and I got a call," Brewer said as a guest on AM850 Gainesville's Sports Scene show with Steve Russell. "I was here last year so I have a good relationship with these guys here. It's a team on the rise. It's a bunch of young guys that are really talented. So for me to come over here and be able to bring what I can bring and my energy… I've been in the league for 13 years now and all the little things I've learned to try and help these guys move to the next level."
Brewer believes he has done as much as he could in order to be ready for this abbreviated close to the season.
"I've tried the best I could," he said about being ready. "It's been hard when you've been in the house for the last 3-4 months. I've been running and working out and doing all I could to stay in shape, so I feel like by the time we start working out I'll be ready."
The NBA is only going to have 22 teams play at Disney's Wide World of Sports pavilion and they are taking as many precautions as they can. Brewer is fine with what is going on, but the family man is going to miss that part of the equation.
"There's always concern any time you are dealing with all the issues we are dealing with in the world," Brewer said. "I feel like the NBA did a great job and we're going to be safe as we can be. For me I intend to play basketball and I've talked to others in the NBA that say it is going to be safe. It's good. Basketball's back, let's go play."
"It's a little odd, but once we all get there and once we start playing and get the schedule and know what's happening and what's going on.  I feel like the adjustment will be a little easier. It's going to be hard being away from my family for me. You know I have small kids, so that's going to be the hardest thing."
There is still an NBA Championship on the line. And under all the strange circumstances it seems like anybody could win the thing during this crazy season.
"I think it's all up in the air," he said. "Anything can happen. Guys haven't played basketball in a long time. You don't know who s going to go out there and shake the rust off and which guys have been in really good shape and play out of their minds. I guess it's going to be whoever is playing the best. It's going to be whoever is hot right now."
Even though he is new to the team in terms of just being re-signed by the Kings, Brewer has been in the league for 13 seasons. So with a young team like the Kings there are a lot of things he can help those young guys with.
"I won't say they look up to me, but I think they listen a little bit," he said. "They know how hard it is to stay in this league. A lot of guys come and go. There's only so many jobs. I've been around so long that I feel the guys know I know a little bit."
He says he doesn't feel like it has been 13 years. It's been just a blink since he was winning national titles at Florida with his buddies Joakim Noah, Al Horford, and Taurean Green. Noah is on the comeback after injury, something that won't be easy.
"It's going by really fast," he said. "I still feel like I could be in college, like it was yesterday. And I still remember all of those moments that I played there.
"I talk to Jo and Al and Taurean all the time actually. Jo is just going to have to prove himself again. He was hurt and now he's healthy and he's just ready to play and prove that he's still an NBA player."