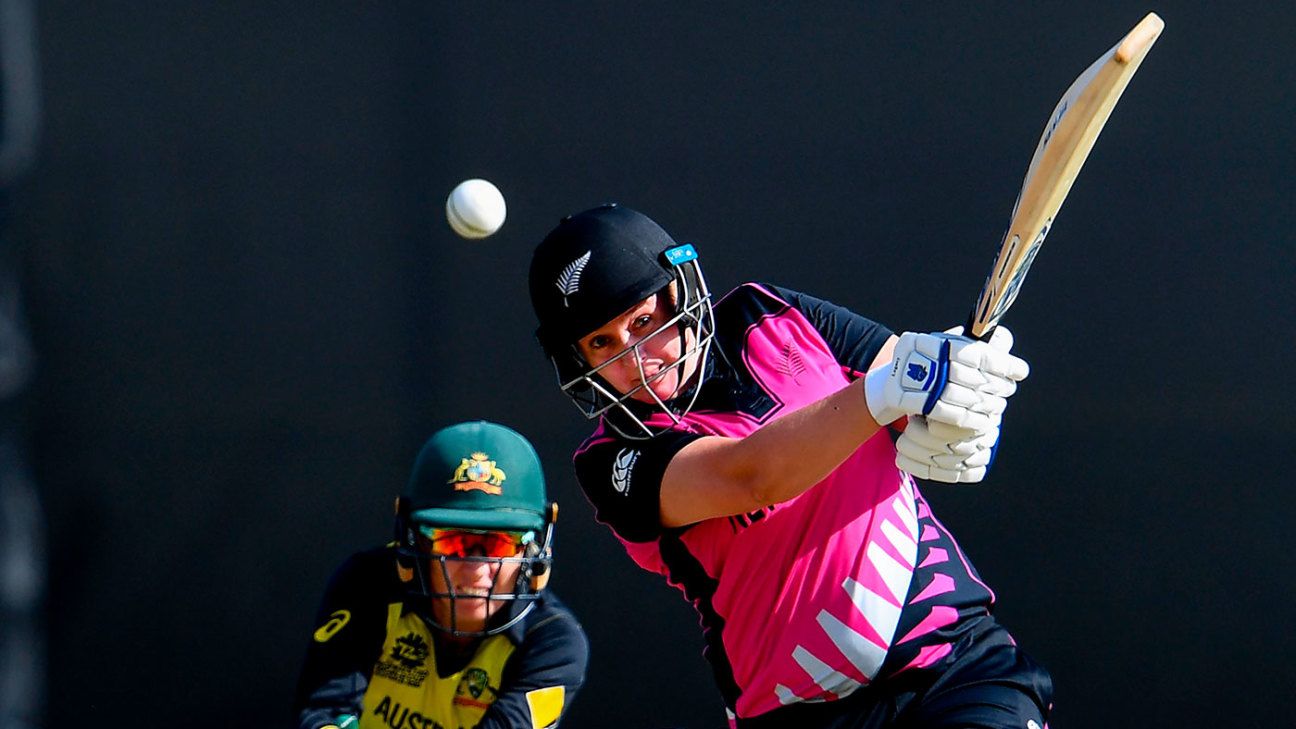 New Zealand wicketkeeper Rachel Priest has announced her retirement from international cricket and has signed to play for Tasmania in Australia's Women's National Cricket League (WNCL).
Priest was dropped from New Zealand's central contracts list earlier this month having been part of the T20 World Cup squad. Overall she played 87 ODIs – including a top score of 157 against Sri Lanka in 2015 during which she scored both her one-day hundreds in the space of four days – and 75 T20Is in a career spanning 13 years.
She had returned to the New Zealand set-up in late 2019 after a gap of more than two years.
"Having been involved in the White Ferns environment for 13 years, most of it enjoyable, it is with much consideration that I have decided to retire from international cricket," Priest said. "I am really looking forward to the next chapter of my cricketing journey with Cricket Tasmania and the Tigers program and feel very fortunate to be given the opportunity."
Speaking to the Cricket Tasmania website, she added: "I'm in a position where I've played a fair amount of cricket at the age that I'm at around the world, so I'm certainly hoping to add some of that experience and bring a bit of the mongrel that [coach Salliann Briggs] spoke to me about."
"Experience is massive but it's also about trying to bring a positive belief into the team, where the girls can be whoever they want to be and back themselves when they perform."
Priest follows Heather Graham (Western Australia) and Naomi Stalenberg (New South Wales) in moving to Tasmania ahead of the 2020-21 season.
Meanwhile, pace bowler Sammy Jo-Johnson has switched to New South Wales after nine years with Queensland. She was part of the Australia A set-up last season and also a key component of the Brisbane Heat's second consecutive WBBL title. Her WBBL future remains undecided with her currently out of contract but the embargo period remains in place.
"The [NSW] Breakers have lost some talented Australia players lately and have an exciting young squad so I hope my experience can help them on their journey," she said. "I harbour an ambition to play for Australia and believe the Breakers can help me achieve that goal by playing a key role for them."
Cricket Australia confirmed yesterday that the women's domestic competitions would retain their current format and number of matches having previously been considered under threat from cuts amid cost-savings forced by Covid-19.