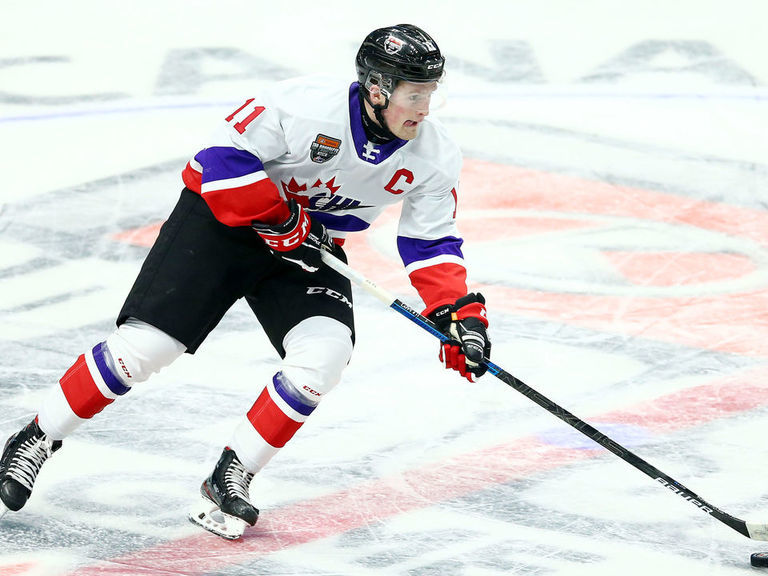 The NHL draft lottery was flipped upside down when a placeholder team won the right to the first overall pick. Every team that's eliminated from the upcoming play-in round will now own an equal 12.5% chance at drafting QMJHL phenom Alexis Lafreniere.
Let's take a look at what each Western Conference team stands to gain should it win the unprecedented draft lottery.
Eastern Conference l Western Conference
(No. 5) Edmonton Oilers
2019-20 record: 37-25-9 (.585)
Last No. 1 pick: Connor McDavid (2015)
Imagine the frenzy the hockey world would go into if the Oilers won yet another draft lottery? The organization has already selected first overall four times this decade. A fifth would be downright absurd, and frankly, completely unfair.
Even though fans would be accusing the league of rigging the lottery, the on-ice product would be highly entertaining with Lafreniere on a line with McDavid. Or how about Leon Draisaitl?
Edmonton's power play was already historically good this season. How much better could it be with Lafreniere in the mix? If the Oilers weren't already producing must-watch TV, they would be after adding yet another highly touted prospect.
(No. 6) Nashville Predators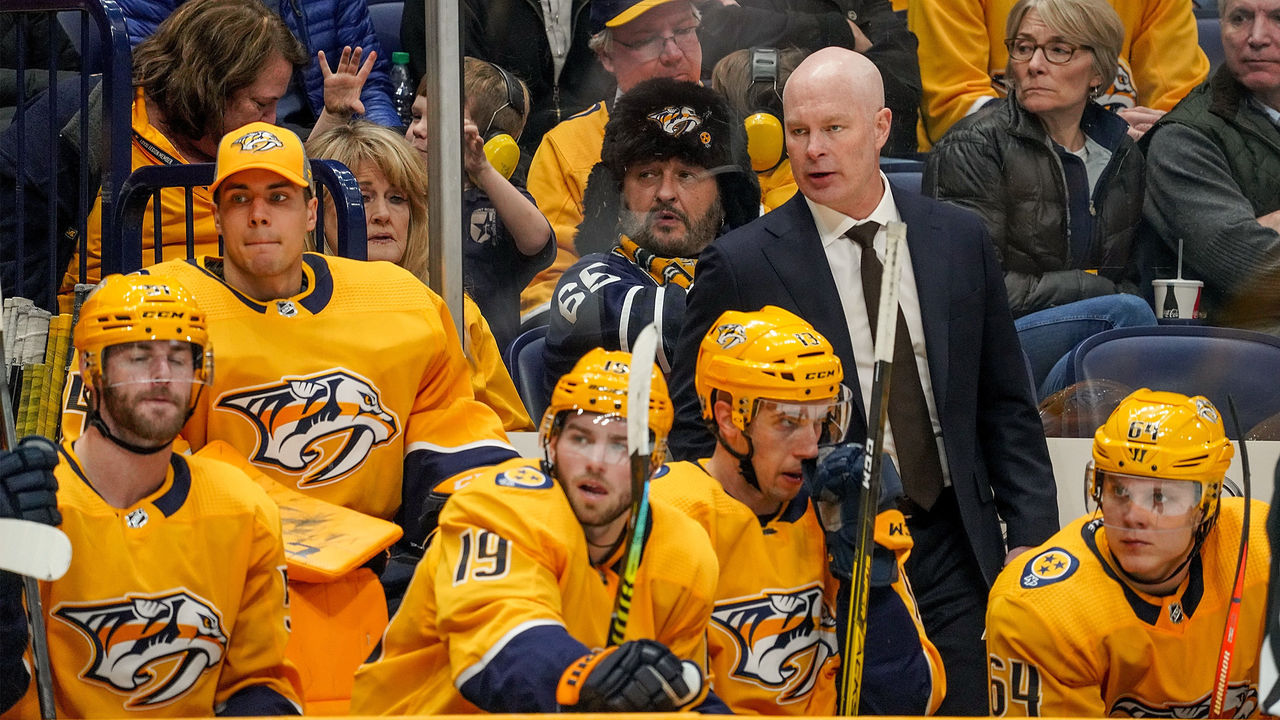 2019-20 record: 35-26-8 (.565)
Last No. 1 pick: N/A
If the Predators enter the lottery for Lafreniere, Nashville could venture into uncharted territory.
Over the club's 21 seasons, the Preds have never truly drafted and developed a superstar forward. They've been the standard-bearers of finding defensive gems, but have never produced a home-grown offensive superstar. Filip Forsberg's rise is the closest they've come, but the Predators acquired him through a trade, and he's still never topped 70 single-season points.
Drafting Lafreniere would also make the Preds' offense younger, as the majority of Nashville's current forwards are close to 30 years old.
(No. 7) Vancouver Canucks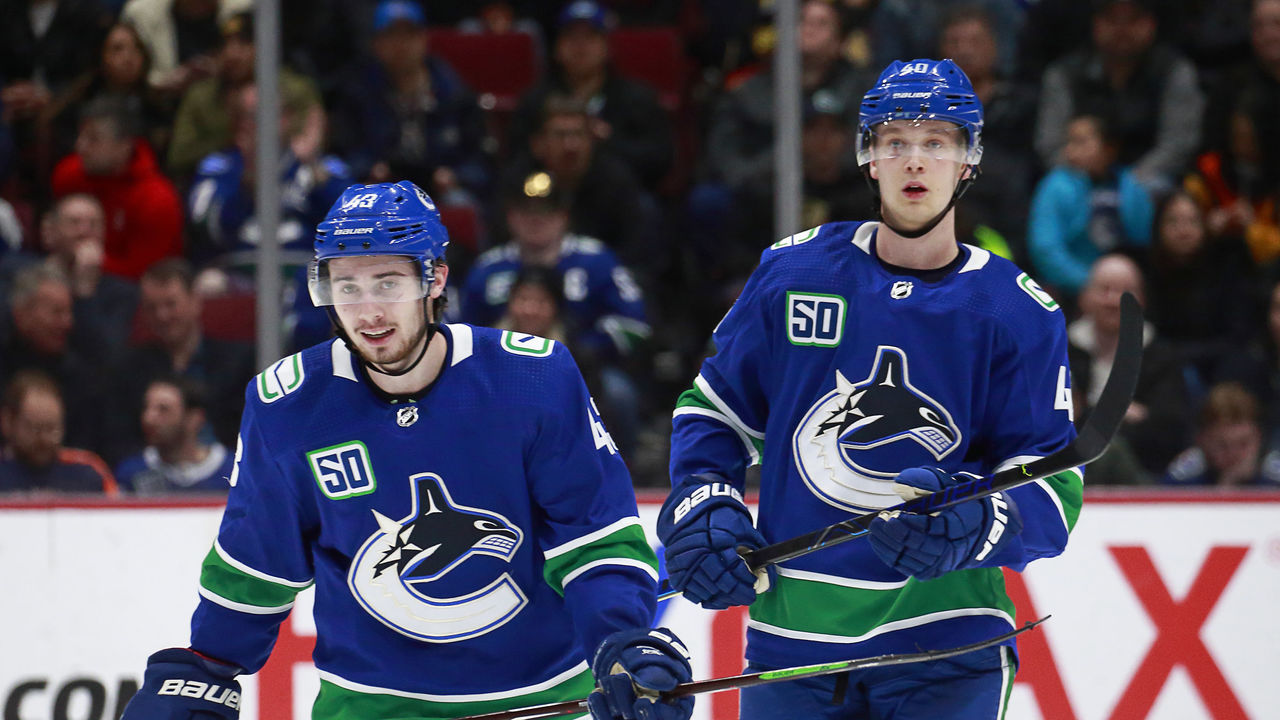 2019-20 record: 36-27-6 (.565)
Last No. 1 pick: N/A
Elias Pettersson is the reigning Calder Trophy winner, and Quinn Hughes is arguably the favorite for this year's rookie of the year honors. Adding Lafreniere would give the Canucks a legitimate chance at a Calder Trophy three-peat – a feat that hasn't been accomplished since the Original Six era when the Toronto Maple Leafs did it from 1942-43 to 1944-45. Calling the trio "The Calder Core" or "The Calder Club" would have a pretty good ring to it.
Note: The Canucks traded their 2020 first-round pick to the Tampa Bay Lightning, who then flipped it to the New Jersey Devils. Vancouver will keep the pick and surrender a 2021 first-rounder instead if they miss the playoffs.
(No. 8) Calgary Flames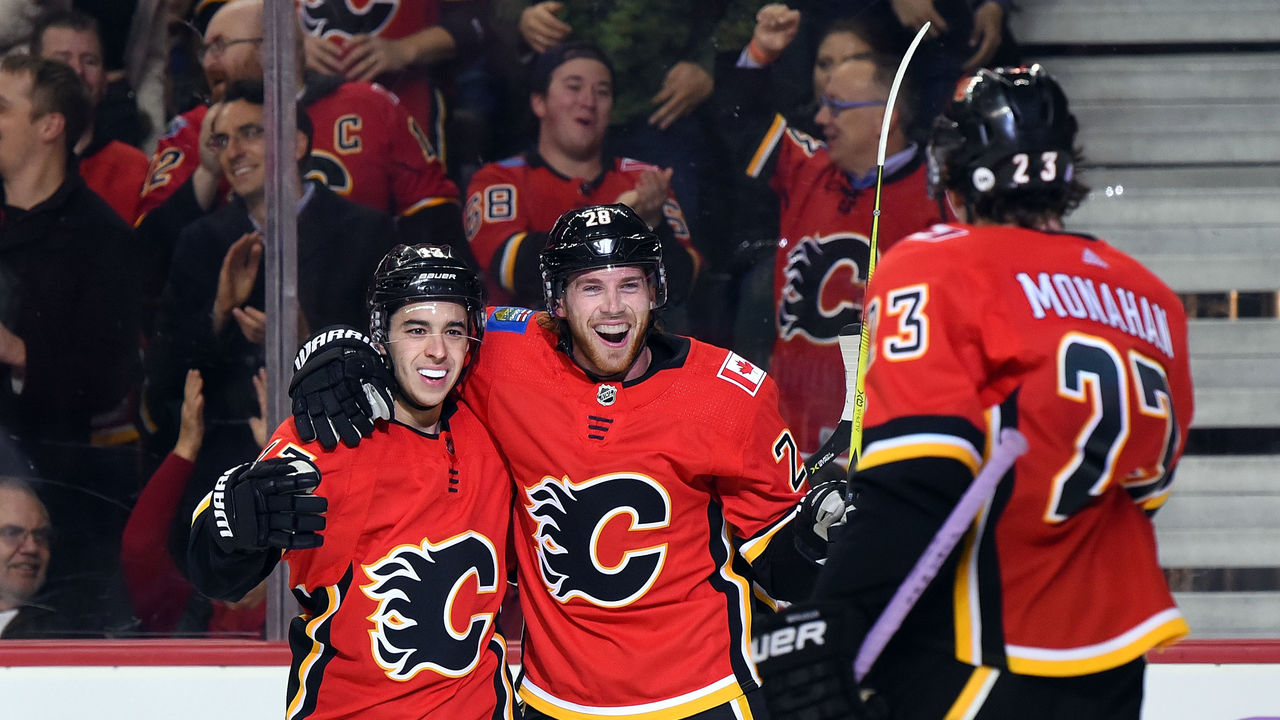 2019-20 record: 36-27-7
Last No. 1 pick: N/A
The Flames have been in the market for additional scorers for a while, and adding Lafreneire would be a dream scenario after the club took a major step backward offensively this past season.
As enticing as it would be to slot Lafreniere into a forward corps alongside Johnny Gaudreau, Matthew Tkachuk, Elias Lindholm, and Sean Monahan, the arrival of the QMJHL stud would create lineup headaches. Gaudreau, Tkachuk, and Lafreniere all play the left side, but rearranging some wingers is a small price to pay while adding the world's top prospect.
(No. 9) Winnipeg Jets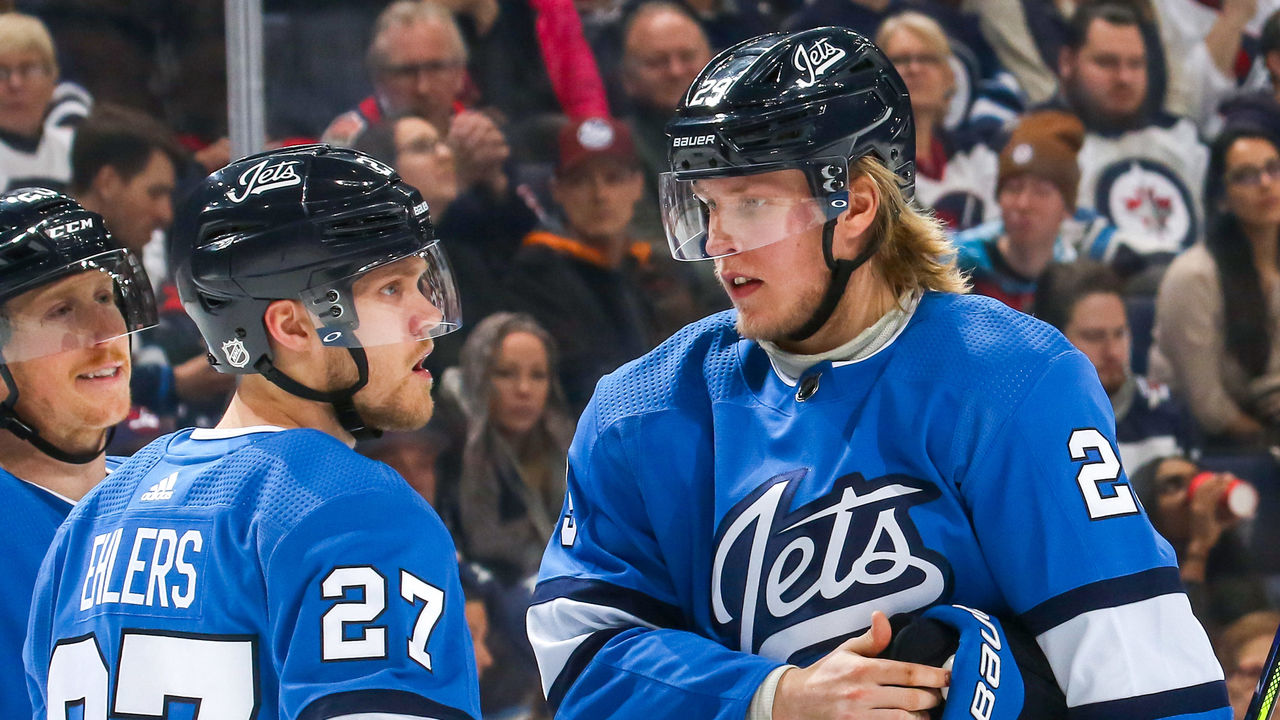 2019-20 record: 37-28-6 (.563)
Last No. 1 pick: N/A
The Jets have technically picked first overall before. Before moving to Winnipeg in 2011, the Atlanta Thrashers picked first overall twice, nabbing Ilya Kovalchuk in 2001, and Patrik Stefan in 1999. The original Jets also picked first overall once, drafting Dale Hawerchuk in 1981 before eventually relocating to Phoenix. The Jets 2.0 haven't been given the honor yet.
Lafreniere joining the Jets would create a bit of a logjam on the wings, with Blake Wheeler, Kyle Connor, Patrik Laine, and Nikolaj Ehlers already taking up top-six spots. There are a few ways Winnipeg getting the No. 1 pick could unfold:
The Jets draft for positional need and take center Quinton Byfield first overall to round out their top six.
Wheeler moves to center on a full-time basis, as he did for parts of the 2019-20 season.
The Jets draft Lafreniere, then trade Connor, Laine, or Ehlers for a defenseman or a center (Wheeler's contract features a no-movement clause).
The first scenario seems highly unlikely since Lafreniere is the consensus best player in the draft, and the second is less than ideal, leaving No. 3 as the most logical option. The Jets could fetch a great return for any of the three players, and there's still a gaping hole on their blue line after losing Jacob Trouba, Dustin Byfuglien, Tyler Myers, and Ben Chiarot over the past year.
(No. 10) Minnesota Wild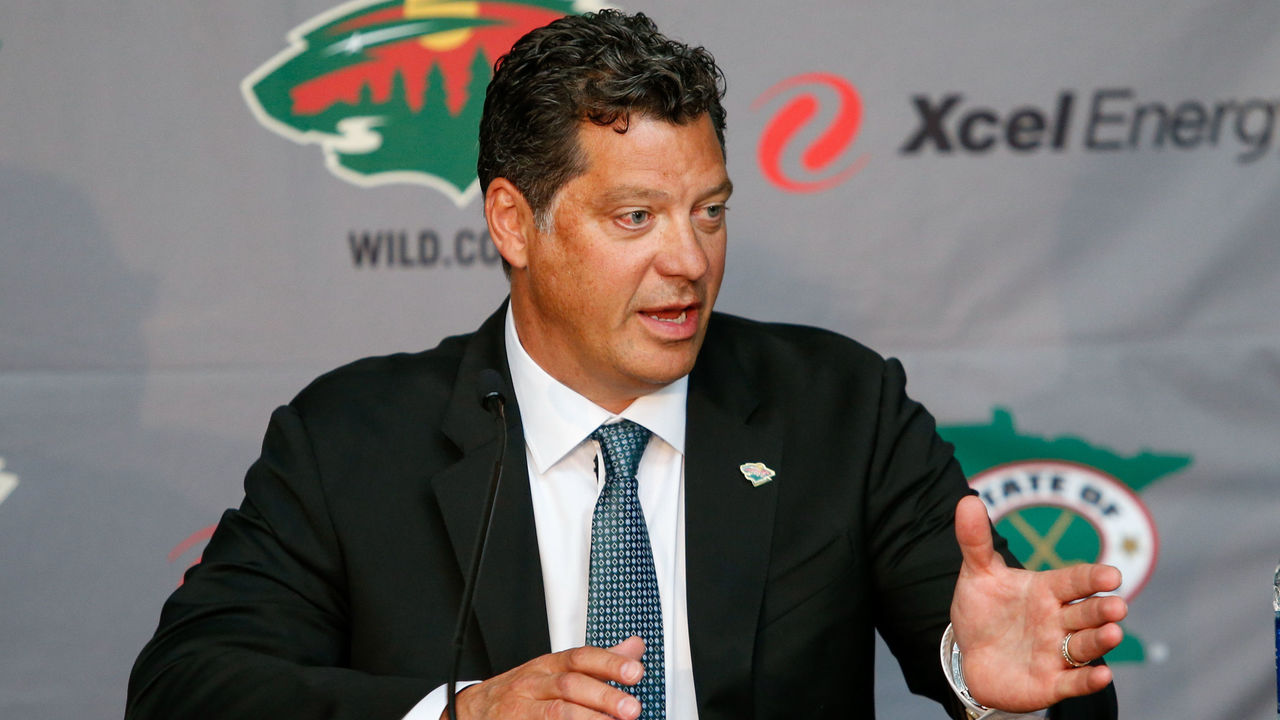 2019-20 record: 35-27-7 (.558)
Last No. 1 pick: N/A
Drafting Lafreniere would finally give the Wild something to build around. Minnesota is in the early stages of the Bill Guerin regime, and the team has been stuck between a full-scale rebuild or retooling on the fly for years.
After a spell of mediocrity, the Wild can't look back on playoff success, and they also still didn't get lottery picks to help build toward a better future. Lafreniere would instantly bring youthful energy to a veteran roster and be the centerpiece of whatever path Guerin has laid out for the franchise, which is in dire need of something to get excited about.
(No. 11) Arizona Coyotes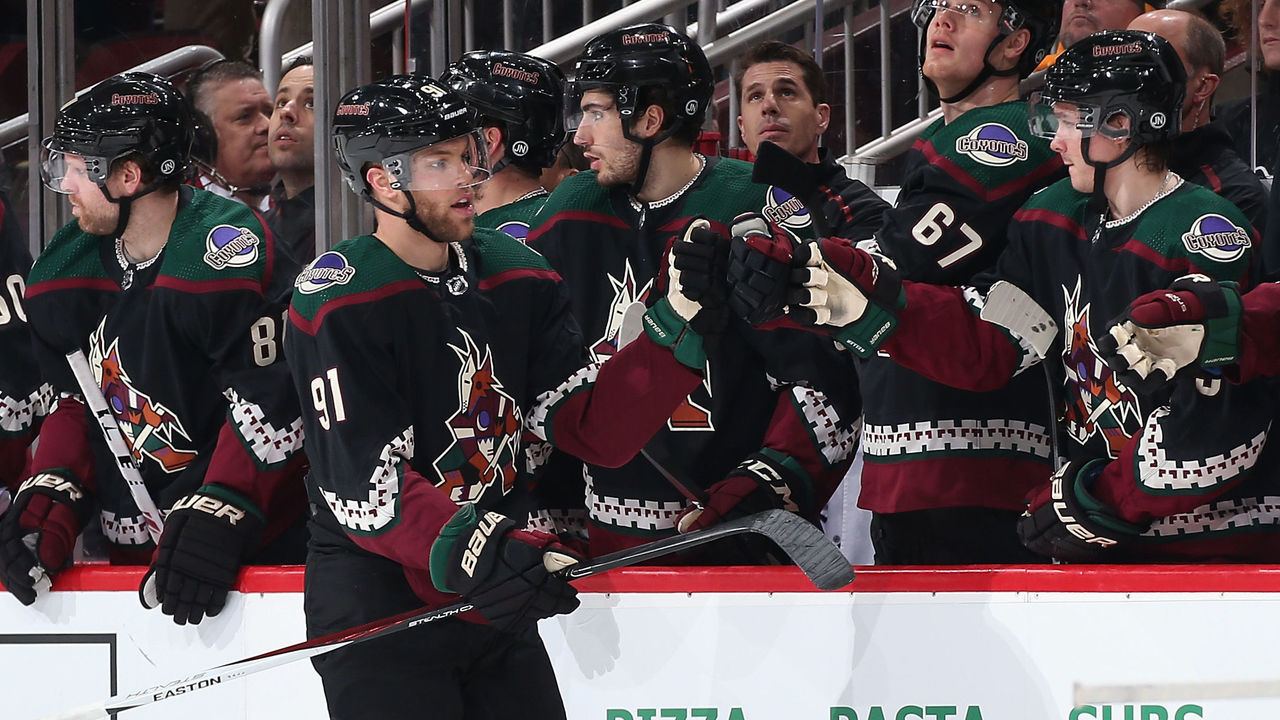 2019-20 record: 33-29-8 (.529)
Last No. 1 pick: N/A
Taylor Hall has played just five career playoff games. As a pending UFA, he probably wants to sign with a winning team. Would adding Lafreniere help convince Hall to stay in the desert? Maybe not, but Lafreniere being in the fold would give a team that defends exceptionally well but struggles to score a much-needed offensive dynamo.
Note: The Coyotes traded their 2020 first-round pick to the Devils, but it's top-three protected.
(No. 12) Chicago Blackhawks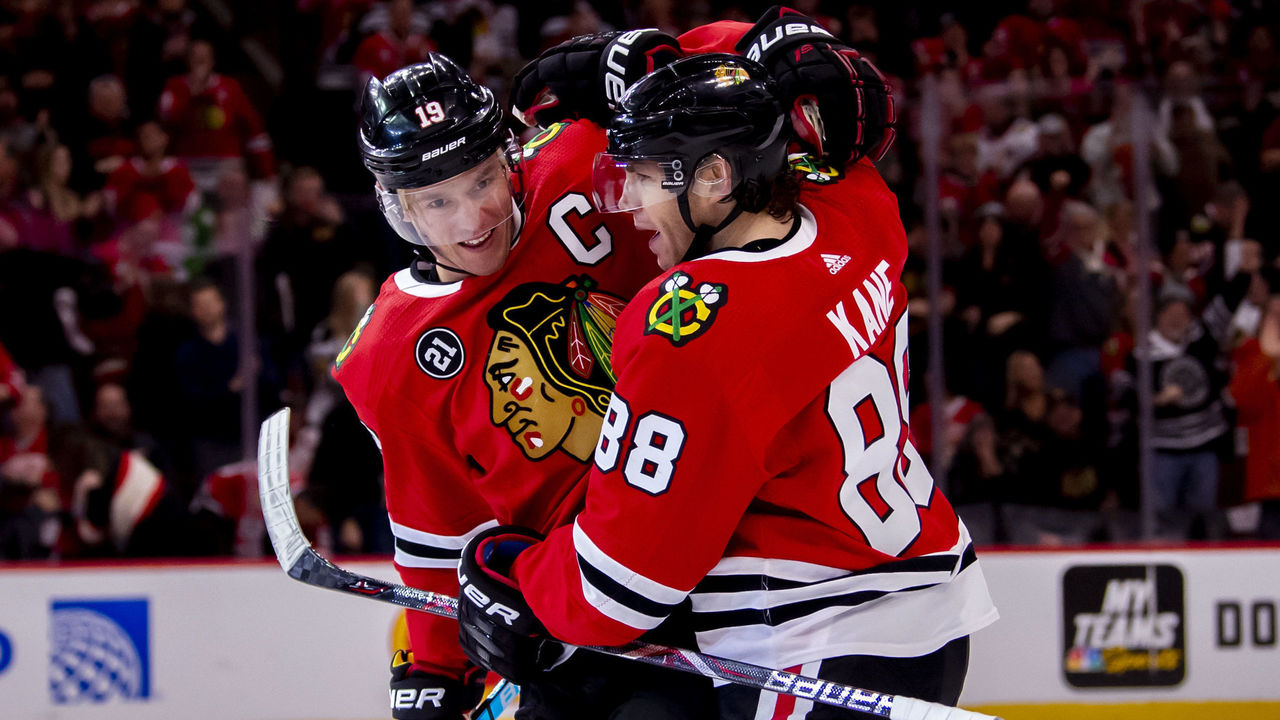 2019-20 record: 32-30-8
Last No. 1 pick: Patrick Kane (2007)
The online outrage if the Blackhawks win the Lafreniere lottery following their 2010s dynasty would be intense. It's hard to imagine a better run of good fortune for a franchise than three Stanley Cups in six seasons, with a No. 1 pick coming just five years later. But there's a distinct possibility that happens for Chicago, a team heavily overmatched in its play-in series versus the Oilers.
Many fans would prefer to see Lafreniere land anywhere but the Windy City. But objectively, the youngster suiting up in an Original Six market and forming the next version of the Jonathan Toews–Patrick Kane duo with fellow lottery choice Kirby Dach is something we can get behind.