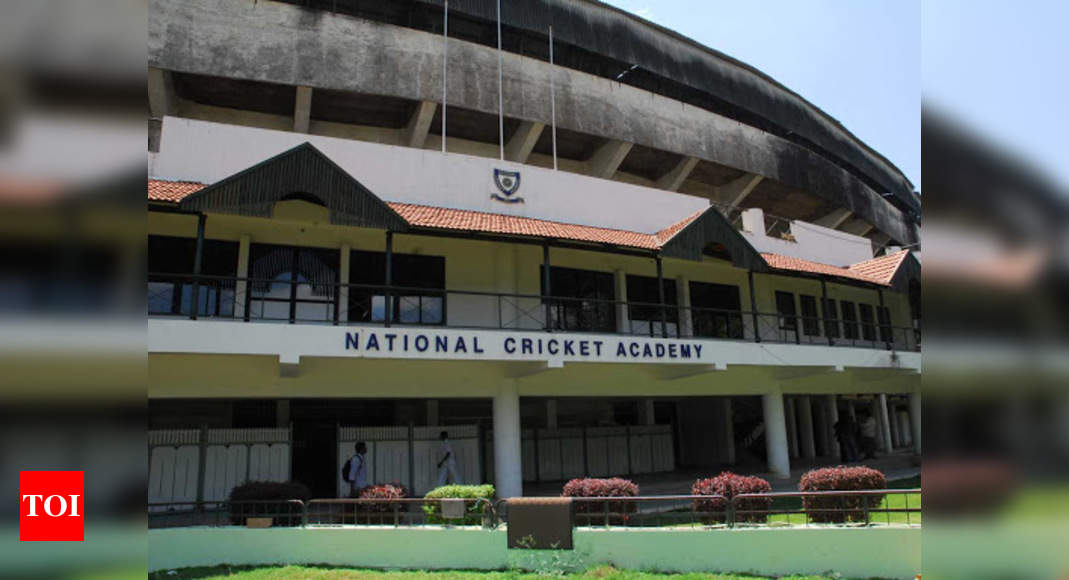 (TOI photo)
NAGPUR: The National Cricket Academy (NCA) in Bengaluru is generally a happening place during the summer as players in various BCCI age-category tournaments arrive for specialized training. This year there are hardly any activities due to the coronavirus pandemic, but NCA is utilizing this lockdown to conduct webinars for all the state association physiotherapists.
NCA is working on the standardization of injury assessment, documentation and management processes of players. The data collected during the last domestic season will help NCA in identifying areas of high injury risk, which in turn will standardize the Return to Play (RTO) processes to minimize recurrence of injuries and provide continuity of care to players across all age categories.
NCA's head physio Dr Ashish Kaushik, ex-India physio Dr Nitin Patel, Amit Tyagi, Niranjan Pandit, Amit Dubey and Shravan Kumbagowdana spoke on various issues in the last three webinars.
"There will be Standard Operating Procedure (SOP) and protocols physios need to follow for all kind of testings. The 'baseline data' should be taken when a player is fresh. Ideally, it should be at the start of the season. This data will help physios determine when a player is ready to play after rehabilitation. Basically, it should not only be based on clinical judgment but also the available scientific data, which is more reliable. These things will benefit Indian cricket in the long run," a senior state physiotherapist told TOI.
Unlike the past, every physio will be accountable and answerable for his decision making. Generally, physios are blamed for players' injury but sometimes they are pressurized by the team management to declare a recovering player fully fit for an important match.
"Nobody takes the blame when a player breaks down. Now, a physio can explain to the team management about certain protocols they need to follow. It also depends on physio's wisdom and experience to handle the situation. If it's the last match of the season, a physio can take that risk," he said.
There was also a detailed discussion on mental health. The physios have been advised to be vigilant regarding players' mental health and their behaviour pattern. Last year, Australian allrounder Glenn Maxwell had taken a sabbatical in the middle of Australia's home series against Pakistan due to mental-health issues. His compatriot Nic Maddinson too soon opted out of an Australia 'A' match citing the same reason.
In fact, Indian skipper Virat Kohli too had spoken about how he struggled during India's tour of England in 2014. NCA has taken up the issue from the grass-root level asking all the physios to keep an eye on players.
"We need to take care about players' sleep patterns. A recent research shows that lack of sleep can affect player's performance. These days time players spend a lot of time on their gadgets. Sometimes, it can create unnecessary pressure and tension. If any symptom of depression is seen, we should immediately consult the sports psychologist or counselor," another physio said.
While most of the physios were already aware about concussion protocols, a senior physio said there's more clarity about handling head injury and concussion effects now. "The importance of handling concussion can be judged from the fact that ICC has allowed the concussion substitute. It's the most dangerous injury. Patel explained how a physio should start assessing the situation right from the time he starts running towards the injured player. Even if a player is allowed to resume his innings, a physio should closely monitor him because of delayed concussion," he said.
Physios were also given certain dos and don'ts. "There was also discussion on anti doping guidelines and how physios need to have regular communication with players," the physio said.