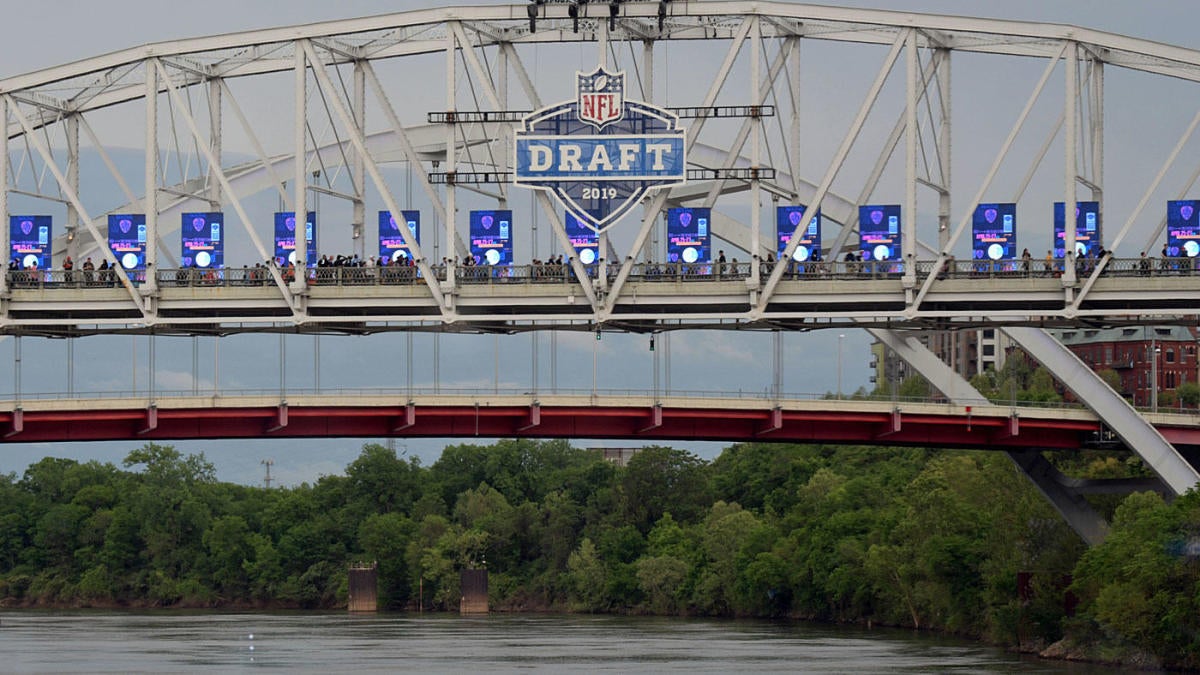 The NFL has not had a city earn another opportunity to host an NFL draft since Chicago was a repeat host in 2016, but that may soon change in the coming years. Nashville, the host of the 2019 NFL Draft (and the last city to host) plans to bid on hosting the draft in 2024 or 2025 and the NFL has contacted the city on the possibility of them hosting again. 
Butch Spyridon, CEO of the Nashville Convention and Visitors Corporation, said the NFL sent a form inquiring about interest to the Tennessee Titans about six-to-eight months ago, and the franchise sent a return form claiming they were interested. 
"They have not opened up the bidding process for those years yet," Spyridon said, via the Titans website. "But we have stayed in touch with the league, and we will continue to do so."
Nashville has been one of the most impressive NFL Draft hosts to date, smashing the record for attendance with over 600,000 people down the streets of Broadway for the three-day event — demolishing the previous record of 250,000. The city topped the previous record of consumer spending at a draft ($74 million), generating $132.8 million. Per The Tennessean, the draft created $10.6 million in tax revenue and fees with 54% of attendees visiting from outside Nashville and staying an average of 2.8 nights. The total amount of economic impact was $223.9 million.
"I'd be more surprised if they don't give us a future date than I would be if we get one," Spyridon said. "I am very confident we'll get a future year in that window, because they still tell every city they (talk to about the draft): 'Call Nashville.' I've heard that from the other cities, and I've heard that from the league. So, I'm confident. And in my mind, five years is a really good window as far as repeating something big."
Nashville set the gold standard for the draft, but the city will have to wait a few years before they get a go-ahead for a sequel. Cleveland gets the draft in 2021 followed by Las Vegas in 2022 (originally was set to be the 2020 host) and Kansas City in 2023. 
Spyridon said he expects the bidding cities to know if they'll host within 3-to-5 years for planning purposes, so Nashville could know whether they'll host again as soon as next year. Nashville appears to be the only one of the previous host cities that has a legitimate chance to host it again as Philadelphia and Dallas have not had a chance to repeat as a draft host.
Chicago has been the only city to host the draft since it moved out of New York, hosting the event in 2015 and 2016 at Auditorium Theatre and Grant Park.