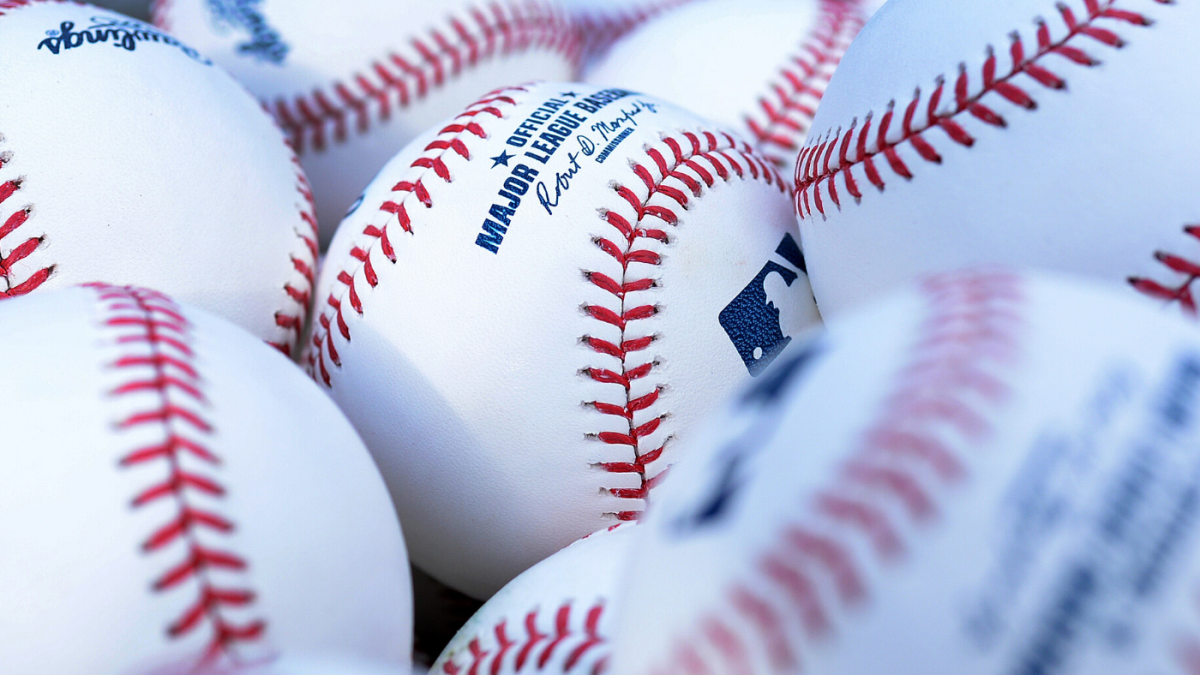 Major League Baseball and the Players Association (MLBPA) have been negotiating for almost a month about a return-to-play plan for the 2020 season. Discussions have often been heated, and the two sides are struggling to come to terms over player compensation. Negotiations began May 12, two months after the league went on hiatus because of the coronavirus pandemic. The MLBPA submitted a counterproposal to the league last week that was reportedly rejected a few days later. The league is not planning make a counteroffer.
The MLBPA plan featured a 114-game schedule and a regular season that would have stretched through October. The league, meanwhile, submitted a plan for an 82-game season and wanted players making the most money to take massive salary cuts.
While an agreement has yet to be reached, there are some notable components of various proposals that the two sides seem likely to agree on for a 2020 season. They include:
Extensive health and safety protocols for players and team personnel
Larger rosters (potentially 30-man active rosters and a 20-player taxi squad)
Universal DH
Regional schedule to reduce travel (ex: teams in the AL East would only play each other and teams in the NL East)
Expanded playoffs (possibly with 14 total teams in the postseason)
As the talks continue and more information becomes public, we've opted to construct a timeline of consequential news and events surrounding these talks. Below you'll find all you need to know about the state of the negotiations, and how they got there.
June 8: MLB proposes 76-game season, still wants extra pay cut
The league delivered its latest proposal to the Players Association on Monday, but it doesn't seem to be much different than previous ones. MLB is reportedly giving the MLBPA three days to give a response. In this proposal, the league calls for a 76-game regular season that would end on Sept. 27 with a postseason finishing up at the end of October. Also included in the league's proposal: 75 percent prorated salaries, playoff pool money and no MLB draft pick compensation for signing players. It's being reported that the union thinks the league's latest offer is even worse than its previous proposals.
June 4: Players 'resoundingly reject' additional pay cuts
In a statement, MLBPA director Tony Clark says players have "resoundingly rejected" the idea of taking a further pay cut and remain firm on calling for prorated salaries for the 2020 season. Clark's statement noted that "the overwhelming consensus of the board is that players are ready to report, ready to get back on the field, and they are willing to do so under unprecedented conditions that could affect the health and safety of not just themselves, but their families as well."
June 3: MLB rejects MLBPA's proposal; won't make counteroffer
The league has rejected the Players Association's proposal that would have featured a 114-game season and an expanded postseason, according to Ken Rosenthal of The Athletic. The league is not expected to make a counteroffer. The owners would prefer a shorter regular season with an assurance that the postseason will be completed before November, and before a potential second wave of the novel coronavirus sweeps the country.
June 1: MLB willing to pay prorated salaries in shorter season
MLB owners took a substantial step toward a deal on Monday as it was reported they were willing to pay players their prorated salaries for the 2020 season, something the two sides agreed to back in March. This agreement would see the players earn a percentage of their full 2020 salaries based on the number of games played (ex: they would get 50 percent of their salary in an 81-game season). However, in an effort to save money, owners are proposing a season in the neighborhood of 50 games, a far cry from the 114-game slate proposed by players. But it seems likely the two sides can meet in the middle on the length of a season.
May 31: MLBPA proposes 114-game season, no additional pay cuts
The MLBPA submitted a proposal for the 2020 season to the league on Sunday. In the union proposal, the 2020 MLB season would consist of 114 games from June 30 to Oct. 31. Other key parts of the plan include every player having the right to opt out of participating in a 2020 season and a salary deferral plan in the event that the postseason is canceled or shortened due to another wave of COVID-19. The proposal also calls for two years of expanded playoffs, and for the players to receive a $100 million advance during the second spring training. 
May 29: MLBPA waiting for evidence of 'dubious' financial claims
In a memo to players, the MLBPA said it is weighing the nature of its response to MLB's economic proposal that "sought additional pay cuts of more than $800 million that it contends are necessary to make it economically feasible to play games without fans," according to The Athletic's Ken Rosenthal. "Importantly, the union still awaits key documents from MLB that would support the dubious financial distress claims the league has made in its attempt to force the additional givebacks from players," the memo adds.
May 27: Scherzer speaks out; players could ask for longer season
After an unproductive meeting on Tuesday, the two sides are not negotiating on Wednesday, per multiple reports (including from Bob Nightengale of USA Today). Bear in mind, there's still time to get a deal in place for a regular season that starts in early July. Nightengale notes that there's not a hard deadline and the negotiations could stretch into the first week of June.
Nationals right-hander and union member Max Scherzer on Wednesday night tweeted that players have "no reason to engage with MLB in any further compensation reductions." This reflects the union's position that compensation for 2020 was a settled matter as of the March agreement in which they agreed to pro-rate their salaries based on the number of games played. Scherzer further called on MLB to release the relevant financials that would show the extent of projected revenue losses for 2020. 
As well, Ken Rosenthal and Evan Drellich of The Athletic reported that players will likely propose playing a longer season than the 82-game slate under consideration but will not yield in their refusal to reduce salaries beyond what they've already agreed to.
May 26: Owners make financial proposal; MLBPA 'disappointed'
This is expected to be an important few days for the negotiations. On Tuesday, the owners reportedly approved a financial proposal that includes a sliding compensation scale. Essentially, the players who earn the most will be asked to take a larger pay reduction than those who make less. The players could also earn more money based on postseason revenue.
The union is said to be disappointed by the proposal, which includes "massive" pay cuts beyond the prorated salaries they agreed to in March. The players will now review the proposal and counter. The two sides met Tuesday afternoon, but their next meeting is not yet scheduled.
May 24: Players reportedly expected to ask for deferrals
While the MLBPA waits for the owners' next proposal, Chuck Garfien of NBC Sports Chicago reports that players are expected to offer to defer some of the salary owed them in 2020 until later years. Doing so would provide teams some of the financial relief that they seek in these negotiations and is another signal that neither side is yet entrenched in current negotiating positions. 
Meantime, Charles Gasparino of Fox Business Network tweets that MLB owners have scheduled a Tuesday meeting with commissioner Rob Manfred at 1 p.m. ET in advance of presenting their second proposal to players. 
May 22: MLB to present new economic proposal on Tuesday
Players not surprisingly were unimpressed the the owners' opening offer that entailed further cutting salaries in response to the likelihood that fans will not be in attendance for at least part of the year. Players have already agreed to pro-rate their salaries based on the number of games played, but MLB is looking for further concessions. 
On that front, source tells Evan Drellich of The Athletic that owners will present players with a revised economic proposal on Tuesday. Presumably, owners will move off their original proposal, but the extent to which they do will of course determine whether this latest offer leads directly to an agreement. Teams will need at least two or three weeks to prepare for an early July start to the season, so the window of negotiation isn't a wide one. Some forward momentum toward a deal is needed, and this second proposal could be just that.
While matters such as the structure of the season and the safety measures that will be put into place must also be agreed to, the economic issues figure to be toughest negotiation and have the greatest potential to be a genuine impasse to a deal. 
May 21: Union responds to MLB proposal
The MLBPA responded to the league's 67-page safety protocol, taking the next formal step in the negotiating process. According to Jared Diamond of the Wall Street Journal, the union's counter-proposal included notes on testing frequency, protections for high-risk players and their families, and sanitization protocols. 
The MLBPA issued the following statement Thursday afternoon, per ESPN's Jeff Passan.
"The union has spent the past several days carefully reviewing the manual and gathering feedback from its medical experts and players across the league, including a 3 1/2 hour video conference with 100-plus player leaders on Monday night."
May 20: MLB presents formal proposal to players
Sources tell Bob Nightengale of USA Today that commissioner Rob Manfred and MLB attorneys plan to present their formal economic plan to the union by Friday. In that presentation, MLB will further detail the financial losses the league claims it will incur during the 2020 season. The league previously claimed that teams would suffer a combined loss of roughly $4 billion with no fans in attendance if players declined to accept another salary reduction. However, MLB's accounting was dubious at best. 
May 20: Players reviewing safety proposal
According to Joel Sherman of the New York Post, MLBPA head Tony Clark led a Monday conference call to discuss with players MLB's proposed safety protocols for the 2020 season. The call included more than 130 MLB players with all 30 teams being represented. According to Sherman, the call spanned more than three hours and included plenty of questions and recommendations from players.
May 19: Hedges 'very confident' season will happen
San Diego Padres catcher and union rep Austin Hedges is optimistic about an agreement happening. "Over the last 48 hours, it really feels like we're getting some stuff done," he told Kevin Acee of the San Diego Union-Tribune on Tuesday. Hedges believes the players and owners need to recognize that both sides will have to sacrifice in 2020 for the long-term health of the league. If that happens, then they should be able to find enough common ground to make a deal.
May 18: Owners claim they'll lose $640,000 per game
Baseball's owners claim they'll be losing $640,000 per game without fans in the seats during an 82-game season. There's no way of verifying those numbers, given the closed-book nature of professional sports accounting. Still, the above figure is one of the reasons the owners are pushing for players to agree to further pay reductions as part of a 50-50 revenue split.
May 16: Safety protocol proposal leaks
Player compensation has been identified as one of the two big issues the sides have to resolve. The other is the safety of the players and other essential personnel. Over the weekend, The Athletic published highlights from a 67-page safety and testing protocol the league submitted to the union. The memo included MLB's plans for testing, travel, and other pertinent topics.
May 14: Snell reacts on Twitch
Tampa Bay Rays left-handed Blake Snell made headlines by publicly reacting to the league's proposed 50-50 revenue split during a Twitch stream. Snell said the risk of contracting COVID-19 is "just not worth it" while noting that the players had already agreed to a previous pay reduction.
May 14: Players likely to agree to universal DH
Although it's relatively small beans, the players are likely to agree to a universal DH for the 2020 season. The thinking is, ostensibly, that pitchers would stay healthier if they were relieved of their hitting and running obligations. The season is expected to be played with expanded rosters, and the DH would allow teams to find at-bats for players who might otherwise go without.
May 12: No talks of money on Day 1
The league and union officially started talks May 12. Even so, the league reportedly did not present its revenue-sharing plan to the union on the first day. The union has pushed back on an altered agreement, stating its belief that a March deal between the two sides  — one that gave players prorated salaries dependent on the number of games played in 2020 — settled the pay issue.
May 11: Owners reach agreement
Prior to the start of their negotiations with the union, the owners approved a plan that would include an 82-game season, expanded rosters, and an expanded postseason that would include 14 teams. The plan also calls for the aforementioned 50-50 revenue split between the owners and players.