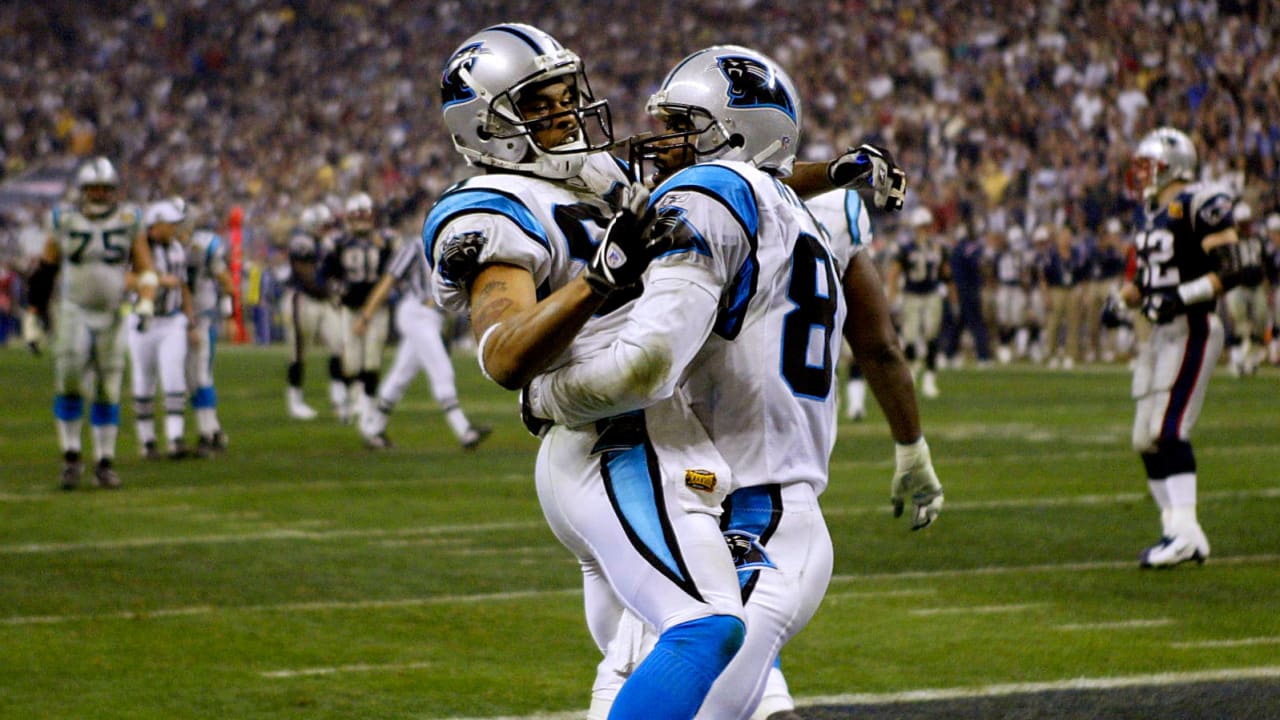 The players on the call were quarterback Jake Delhomme, wide receivers Steve Smith and Muhsin Muhammad, offensive linemen Jordan Gross and Kevin Donnalley, defensive end Mike Rucker and safety Mike Minter.
Delhomme, Smith and Gross were inducted into the Panthers' Hall of Honor this past year, while Muhammad, Rucker and Minter all rank inside the top-four in franchise history in their respective categories of receiving yards, sacks and interceptions.
The seven players were also joined by a special surprise guest when former head coach John Fox hopped on.
The 2003 team won the NFC South and advanced to Super Bowl XXXVIII after three thrilling playoff wins over the Cowboys, Rams and Eagles. The "Cardiac Cats" had a flair for the dramatic with an NFL record-tying seven wins by 3 points or fewer. They also won four road overtime games and became the first team to overcome a 11-point deficit in the fourth quarter of a Super Bowl.