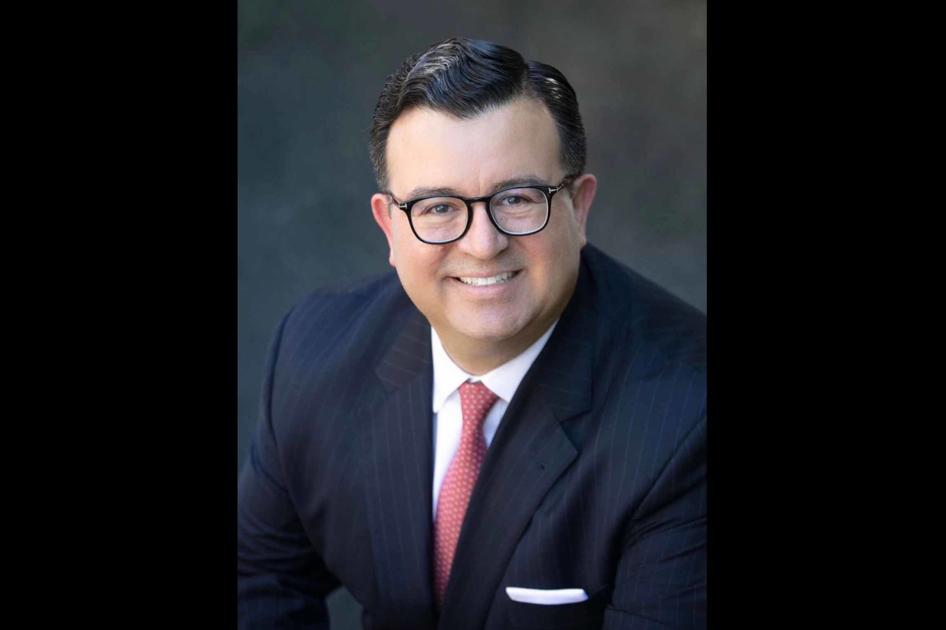 Xavier Gutierrez was named the new president and CEO of the Arizona Coyotes, making him the first Latino in those positions in the NHL.
"This is a historic day," said Alex Meruelo, the Coyotes' majority owner, chairman and governor. 
"I have known him for many years. He's a great person and an incredible leader who has had a very successful business career. I have the utmost trust and confidence he can bring us forward. I'm confident that we have one of the best leadership teams in all professional sports. 
"We want to build a financially stable and prosperous organization for the long term. The ultimate goal is to bring the Stanley Cup to Arizona without future adieu. I'm very proud and very honored to have him with us."
Gutierrez shares a "compelling vision" for the Coyotes with Meruelo, who met with reporters via Zoom wearing an expletive-laden T-shirt about winning the Cup. Gutierrez follows Ahron Cohen, who parted ways with the team in mid-May.
"I am truly honored and I'm humbled," Gutierrez said. "This is a historic opportunity. We want the Coyotes to be a winning hockey team on the ice and a winning business organization off the ice. We want to build a world-class organization with elite players and the best management team in the front office. Mr. Meruelo and I are committed to making this not just a model sports franchise but the most impactful leader in this community and the most successful business organization, period."
He said he is passionate about expanding the Coyotes' fanbase. 
"We will be innovative about building upon the incredible passion of our fans," he said. "The greatest fans in the NHL will absolutely love this team for years.
"I do think it is important for us, as an organization, to reach out and to really truly embrace everyone in our community. Whether it's Latinos, families or female hockey fans, I think it's incumbent upon us to reach out to them, to make them feel they are the strength of this team."
Gutierrez was drawn to the position because it's an opportunity to work with Meruelo.
"I'm incredibly passionate about sports, and I'm incredibly passionate about this opportunity to be here with such a fan base and such a community," he said.
"This is a team on the rise. This is going to be the franchise in the NHL. It's going to have an incredible amount of success on the ice."
He deferred questions to Meruelo about the Coyotes' home ice plans. Gutierrez did say the team is focused on creating a sustainable long-term solution that keeps the team in Arizona.
"I'm very transparent," Meruelo added. "I'm going to give you an honest answer, and I don't have an honest answer right now. We're working very hard, right? I can tell you this: Xavier moved down here. His whole family's here. They have a beautiful house.
"We're still committed to Arizona. Right now, we're playing in Glendale. We can't leave tomorrow. I have to be there probably a couple more years. Glendale has expressed a tremendous amount of interest in us staying there. I will listen to what they have to say, but we've also gotten a couple offers from the East Valley, which are extremely attractive. I hope to have some sort of announcement by December."
Meruelo stressed the team is "not leaving Arizona. I love the state."
Glendale City Manager Kevin Phelps emailed a statement of congratulations, noting Gutierrez "represents the wonderful diversity found in Glendale."
"We're excited to continue building on the relationship with the Coyotes and are proud to welcome Mr. Gutierrez to Glendale," Phelps said.
Gutierrez has a 20-plus-year career as a business executive, investor and dealmaker, focused on investment management, corporate strategy and operations, finance and business development. His comes to the Coyotes from Clearlake Capital Group, where he worked as a managing director. He was based in Santa Monica.
He is married to Jericca, with whom he has a son, Xavi. They recently moved to Paradise Valley.
Previously, Gutierrez served as chief investment officer of Meruelo Group, the Meruelo's family office, and president and chief investment officer of Meruelo Investment Partners, the firm's investment affiliate.
Prior to Meruelo Group, Gutierrez was principal and managing director with Phoenix Realty Group, a national real estate private equity firm managing approximately $1 billion.
Gutierrez graduated from Bellarmine College Preparatory, an all-boys Jesuit high school in San Jose, California. He earned his Bachelor of Arts cum laude in government from Harvard University and his Doctor of Jurisprudence from Stanford Law School.