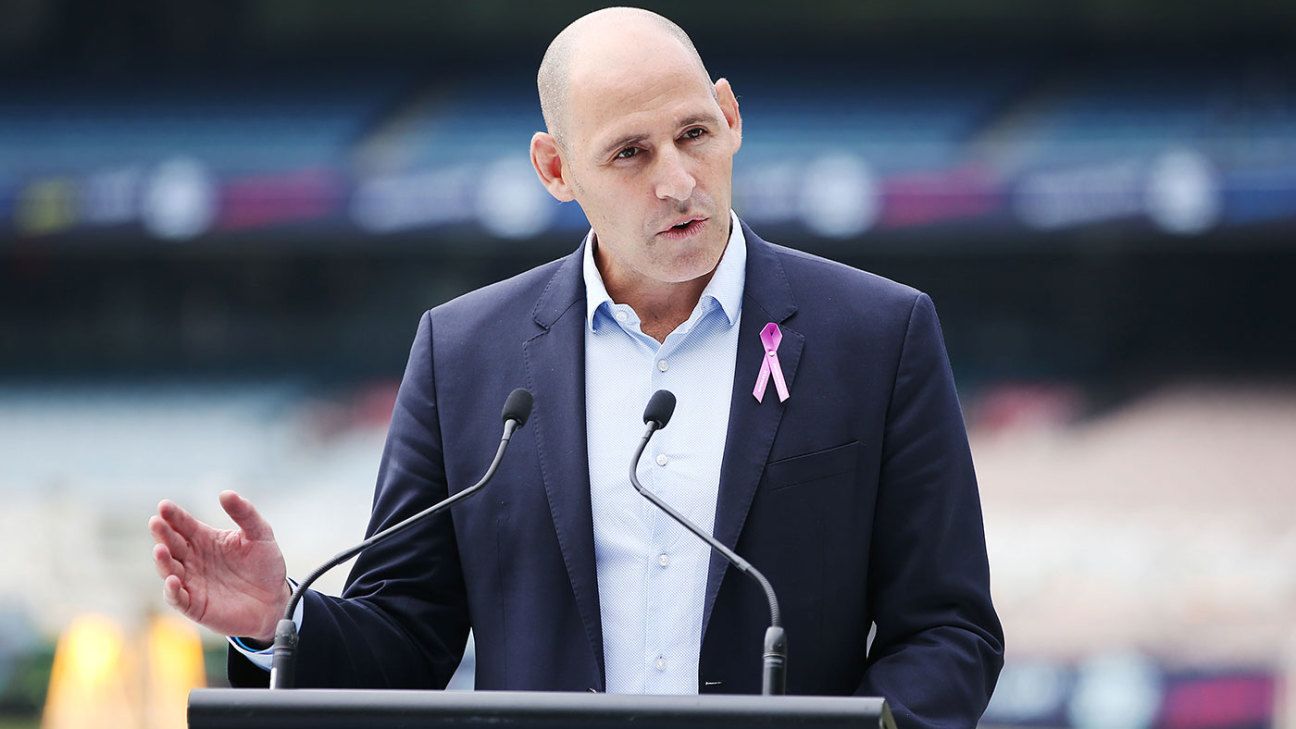 Cricket Australia has announced 40 redundancies as part of a A$40 million package of savings to deal with the fallout from the Covid-19 pandemic.
Among a raft of announcements, the day after Kevin Roberts was removed as CEO to be replaced by interim Nick Hockley, it was confirmed that the major domestic competitions – Sheffield Shield, Marsh Cup, Women's National Cricket League, BBL and WBBL – will retain their current formats after they had been threatened by cuts.
However, the 2nd XI competition and pathway programmes at U-15 and U-17 level have been paused for the next financial year while there will be no Australia A tours or Cricket Australia XI fixtures.
In a nod to how the game will be restructured, states and territories will be given "greater autonomy to develop players" in a sign that cuts can be expected at the National Cricket Centre in Brisbane and there was also reference to "prudently resourced" national men's and women's teams.
The 40 redundancies at CA take the total job losses across the board and the states since the pandemic struck towards 200.
"This is a difficult day for cricket," Hockley said. "But by pulling together and with more positive signs for the upcoming summer, the Australian Cricket family can emerge from this pandemic stronger for it."
"We are excited about the prospect of cricket returning this summer but are prepared for fewer crowds and higher associated costs of biosecurity measures in addition to the likelihood of incurring borrowing costs rather than investment returns. Taking costs out of the organisation, however painful, helps offset those impacts and we will remain vigilant to changing circumstances."
"We are confident that our actions today, along with support of the Board, States and Territories, fans and partners, are the right steps to ensure we can manage the continued uncertainty while doing all we can to deliver on the domestic and international program. With cost savings at the tail end of FY20 and a clear FY21 plan, Cricket hopes to be able to avoid further changes post Covid-19."
Hockley added that while some of the changes made are temporary in relation to the pandemic, others will be permanent as CA adjusts its costs so it can cope with the fluctuations of the four-year cycle of funding that can swing by as much as A$100 million depending on the schedule.
Earl Eddings, the CA chairman, said: "There will still be painful decisions for some parts of our organisation, but we have worked hard to carefully develop plans to protect our investment in community cricket and high-performance cricket, while ensuring the game's financial sustainability.
"We recognise that this is a difficult time for Cricket Australia employees, particularly for those staff members affected by these redundancies and their families. However, our responsibility is clear: to navigate a path for cricket through this period of uncertainty and disruption to ensure we come out the other side sustainable in the short term and prosperous in the long term."