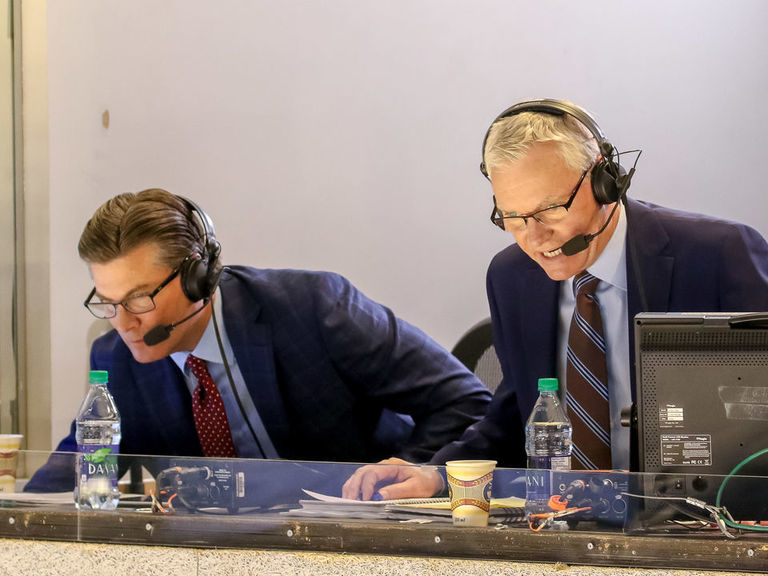 Only production staff for television and radio broadcasts are expected to be allowed inside the two hub-city bubbles if the NHL resumes play, which means play-by-play commentators and color analysts will likely work remotely.
"It's different," vice president of Sportsnet and NHL Production Rob Corte told CBC's Jim Morris. "A lot of the energy they draw is from within a building and the crowd. When you're in an arena you see everything. There's going to be things that will be missed or not seen just because it's not available to their eyesight."
Corte added that one feed will likely be produced for each game and supplied to all NHL rights-holders. Sportsnet will have its commentators watch games on monitors in Toronto, where a score bug and graphics will be added.
Many media-related details have yet to be finalized, though.
"Part of the challenge is, there's been so many different ideas and potential ways to do this," Corte said. "We've been having so many discussions, and when you think you're moving in a certain direction, then about 10 more questions come up that actually disqualify everything you have been thinking before.
"That's probably been the frustrating part."