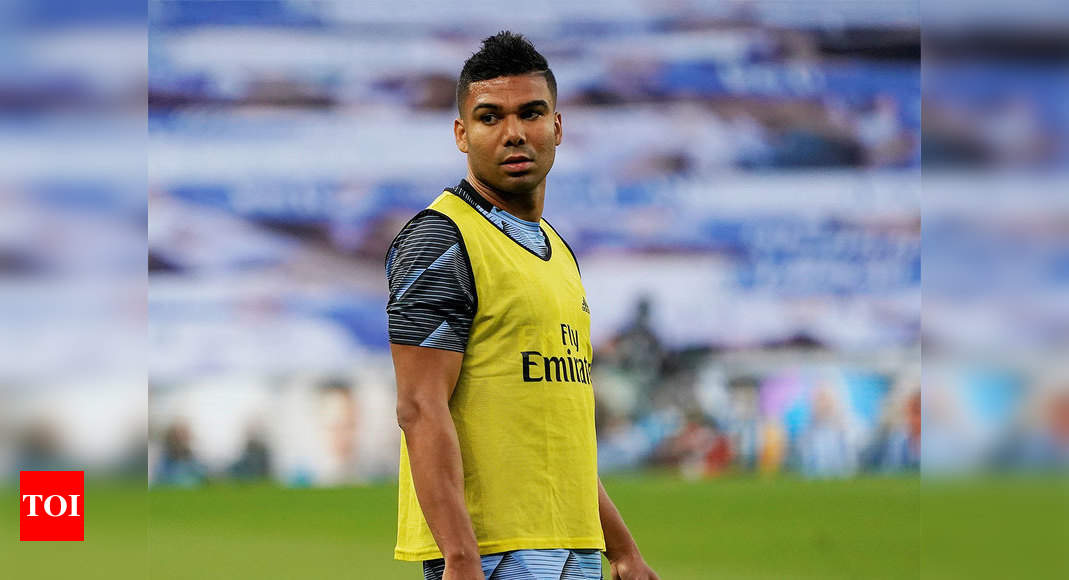 Real Madrid's Casemiro. (Reuters Photo)
CHENNAI: Casemiro might have scored the decisive goal in Real Madrid's 1-0 win over Espanyol at the RCDE Stadium on Sunday but the midfielder gave credit to teammate Karim Benzema for orchestrating a wonderful backheel pass which led to the goal.
Casemiro said that Benzema has the qualities of No. 10. "What Karim did for me was normal. We all know about the qualities he has are not of a No.9 but of a No. 10," Casemiro was quoted after the match on Real Madrid's Twitter handle.
Even though Real Madrid were creating a lot of chances in the match, the brilliance of Espanyol goalkeeper Diego Lopez kept the scoreline goalless. It was when Benzema decided to have his say in the game. With Espanyol defender Bernardo Espinosa tightly marking him, the French striker didn't have space to manoeuvre much. So he played a backheel pass through the legs of Espinosa for Casemiro. The Brazilian didn't make a mistake and easily converted the chance to score the only goal of the match before half-time.
According to Casemiro, the goal belonged to Benzema as much as him. "I asked for the ball in space and his backheel pass was incredible. It's Karim's goal too," the Brazilian said.
Having witnessed Benzema's abilities from close quarters for quite some time now, Casemiro said he wasn't at all surprised with the way Benzema gave the pass. "I know him and I am aware of his capabilities and the talent he possesses. It's the backheel pass of a No. 10 and you have to congratulate him," Casemiro asserted.