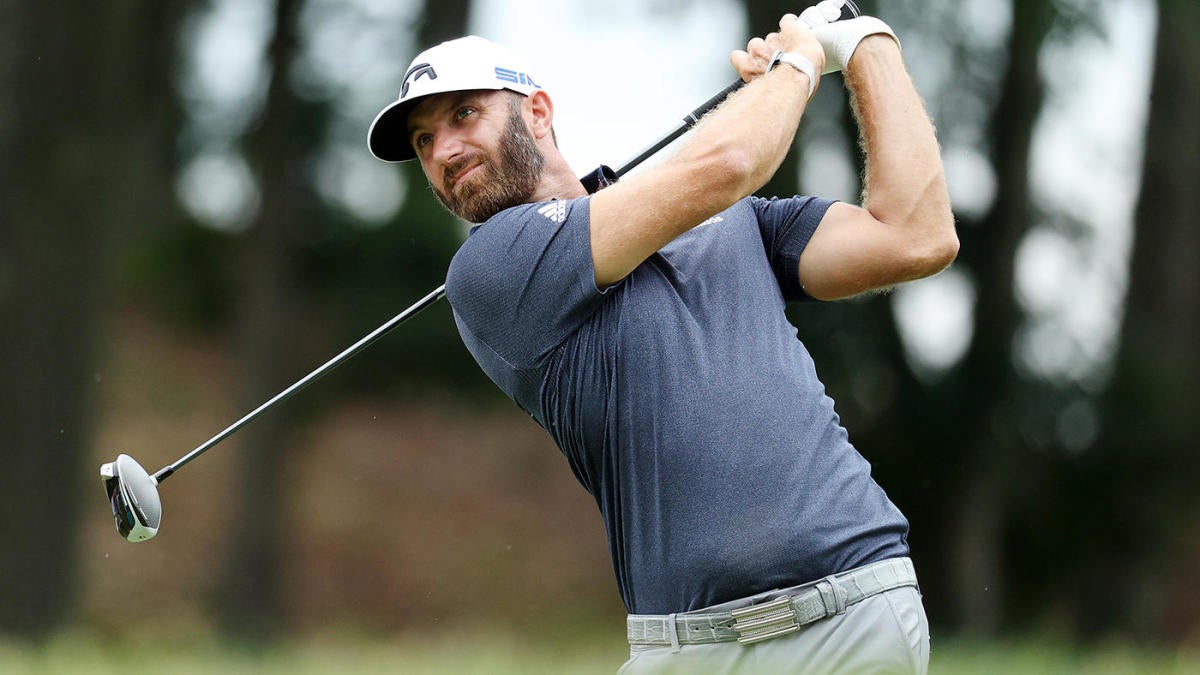 Dustin Johnson put a charge into the 2020 Travelers Championship on Saturday with a 9-under 61, and now he'll have a chance to collect win No. 21 in his PGA Tour career. He'll have to back up a 64-61 run over the last two rounds with something else special because Brendon Todd also shot a 61 and leads Johnson by two going into Round 4.
The exciting part about the final round is that this course has yielded a 62 or better all three days this week, which means that even golfers at 11, 12 and 13 under are still sort of in the mix if they can get hot and post something special at around 21 or 22 under. If this Sunday is anything like the last two, it's going to be an absolute ride up and down the board. Some golfers to keep an eye on as we head into the final 18 holes include Bryson DeChambeau (five back), Phil Mickelson (six back) and Viktor Hovland (seven back). All three have the juice to get into the 20s under par on Sunday and post something for Todd and Johnson to chase in the final pairing.
Watch Round 4 of the Travelers Championship from 3-6 p.m. ET on CBS and streaming live on CBSSports.com and the CBS Sports App. We will be with you the entire way updating this story with the latest scores, updates and highlights below. Check out the live scores at the top of this story or a more detailed leaderboard.