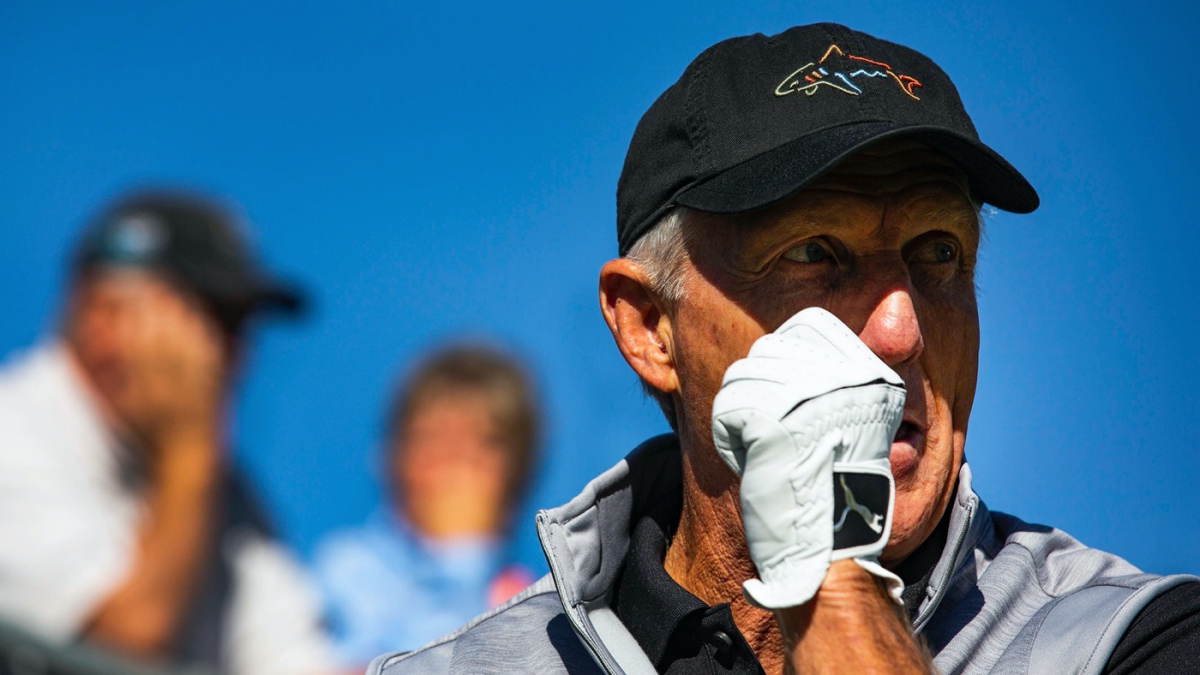 Greg Norman is shedding some acreage. The former No. 1 player in the world and two-time major winner is selling his Colorado estate on the White River Valley of the Flat Tops Mountains in Meeker, Colorado, for a cool $40 million. It includes close to 12,000 acres and a nearly 14,000 square-foot mansion to create an absolutely gorgeous piece of land.
The stone and cedar compound is described as "grand yet comfortable" and includes additional cabins for lodging (in case 14,000 square feet isn't enough). Activities on the property include long-distance shooting range, sporting clays, horseback riding, biking and hiking, snowmobiling and ice skating.
Here's a description from the real estate site that has listed Norman's place.
The White River Valley is blessed by being somewhat off the beaten path and has avoided large scale development seen in other Colorado river valleys. It has been discovered, however, by handful of discreet, stewardship-minded individuals who acquired large land holdings after being captivated by the beauty and recreation of the area. Seven Lakes Ranch is one such property. 

Strategically assembled by legendary golfer, entrepreneur and outdoorsman Greg Norman, the ranch has served as a treasured family retreat for over two decades. Despite the secluded nature of the White River Valley, the ranch headquarters is located just 20 minutes up the valley from Meeker, a nice town of 2,400-plus offering a full complement of services. Meeker boasts a 6,500-foot jet-capable airstrip, and commercial service is available at the Steamboat-Hayden airport less than an hour and a half from the ranch. 
The photos of the lodge — and the property as a whole — are even better than the description. I think I have enough saved up to put a down payment on 10 percent of one of the ponds.
Wink of the CBS eye to Golfweek