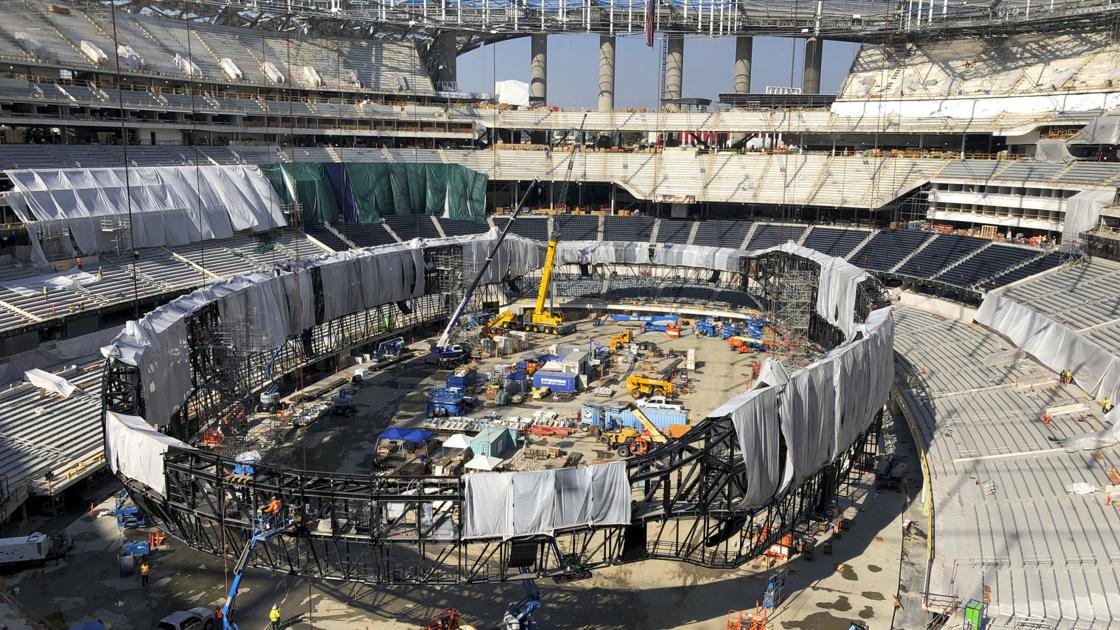 Barring some sort of settlement between Team STL (that's the St. Louis Regional Convention and Sports Complex Authority, St. Louis and St. Louis County) and Team Kroenke (that's The Mustache, the Rams, the NFL at large, and 31 other NFL teams and their owners), we could see some fireworks as Team STL pursues a staggering amount of money in damages stemming from the relocation rip-job. The individual counts — breach of contract, unjust enrichment, fraudulent misrepresentation, tortious interference with business expectancy — can be boiled down to this: Team STL wants Team Kroenke to be held accountable for running a rigged game.
Yet another example could be in the headlines again soon.
Here's a question to add to the list.
Hey, NFL Commissioner Roger Goodell, how do you explain your flip-flop on stadium funding?
Sports business writer Daniel Kaplan reported in The Athletic last week that the Rams have requested up to $500 million in additional NFL stadium financing. Their horrendously over budget SoFi Stadium project is fast approaching $4 billion in cost overruns due to a series of setbacks. Not only does Kroenke want more league money, Kaplan wrote, he wants to double the amount of time typically required to pay back the loan. If approved, and there is little reason to think it won't be, the Rams will have borrowed close to $900 million from the league's G-4 stadium lending program. Even if it's justified as a split between the Rams and the Chargers because the two will share the new stadium — a thought that requires swallowing significant spin, considering the Chargers had hoped to play in another stadium with the Raiders — we would be talking about at least $450 million in G-4 funding for the Rams. For a stadium that still isn't finished, and might not be able to host fans until who knows when due to the coronavirus pandemic.